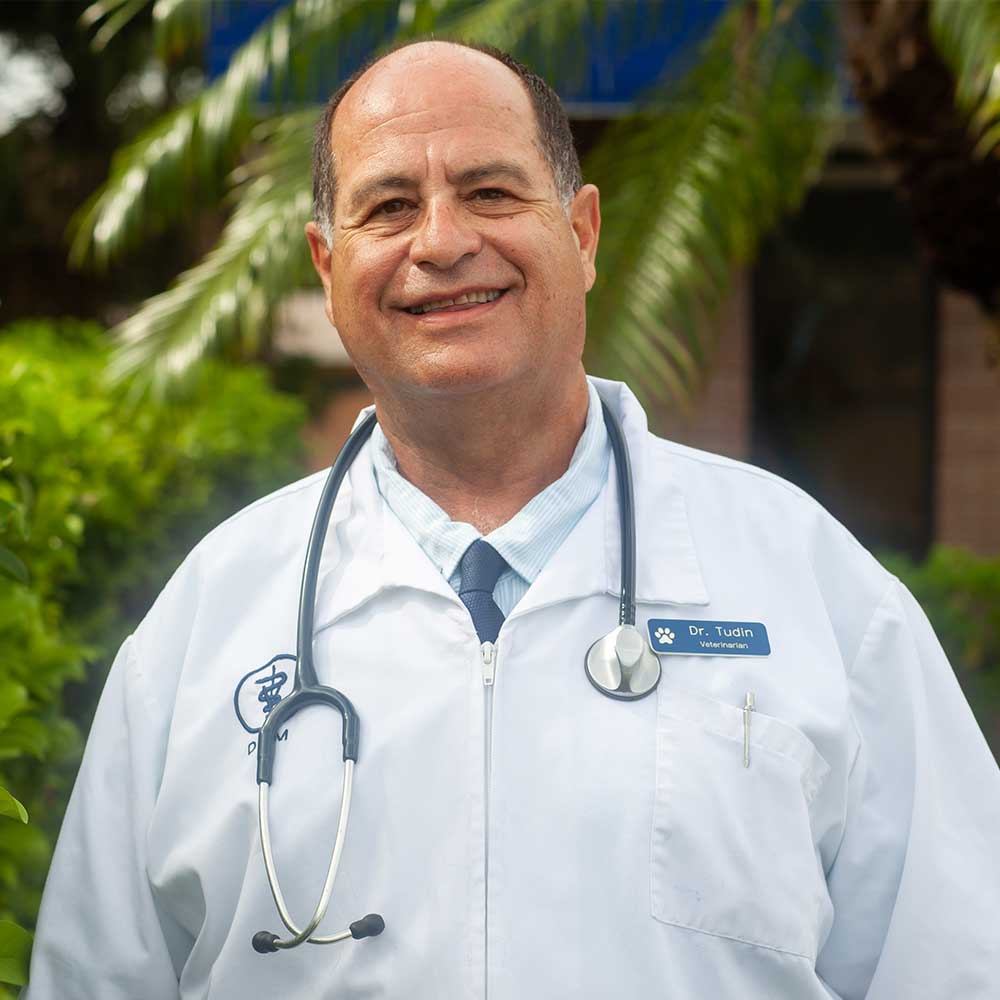 Dr. Ronni Tudin
Dr. Ronni Tudin is originally from Johannesburg, South Africa, where he received his Doctorate of Veterinary Medicine. He then moved to the U.S., where he began practicing as a veterinarian in Boston and New Jersey.
In 1989 Dr. Tudin moved to Sarasota, Florida, where he joined Bee Ridge Veterinary Clinic, focusing on small animal medicine. He has since served on the board of the South West Florida Veterinary Medical Association for four years, where he was elected board president. Dr. Tudin also served on the Florida Veterinary Medical Association for nine years and is a Member of the Royal College of Veterinary Surgeons (London).
Dr. Tudin lives in Sarasota with his wife Lana, their dog Bella and two cats, Franklin and Louie, along with a few turtles and fish. Their daughter Gabi lives in Atlanta, Georgia with her husband and their pup Zoe, and their son Jeremy is a lawyer in New York City.
Dr. Tudin is a brilliant and practical veterinarian. He has proven to be astute in diagnosing complicated health issues in the many rescues we have brought to him for care and he is also tremendously compassionate. I highly recommend this practice for your precious pets.

Linda B.

Google

Dr. Tudin and his staff are the best! I hate to leave my dog when I travel, but I know leaving my fur baby at Bee Ridge Vet he's getting the best care and I don't have to worry!

Mary O.

Yelp